Does Recycling Your Old Gold Help The Environment?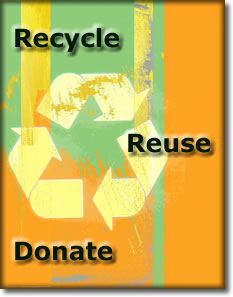 Yes! It takes over 20 tons of excavation of the earths soil to recover a single ounce of gold. On average, a U.S. home has over an ounce of unused and unwanted precious metals. That is a whole lot of excavation that we can stop by recycling our precious metals. Refining of precious metals is one of the worlds largest contaminants to it's fresh water supply.
Do your part, Recycle you old gold and jewelry!