This Is Where To Sell Gold In Oklahoma City
OKC Gold Buyers in Oklahoma City, OK
7390 S. Walker Ave., Suite H
Oklahoma City, OK 73139
405-639-4653
Info@OKCGoldBuyers.com
Website: http://okcgoldbuyers.com
Located at I-240 and Walker, across the street from Chase Bank.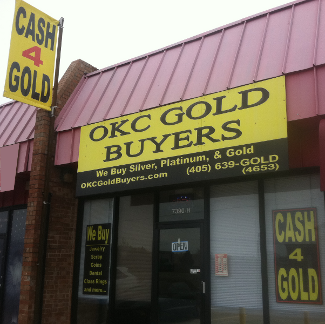 I-44 Gold Buyers in Lawton, Oklahoma
815 SE Interstate Drive
Lawton, OK 73501
580-704-2274
Info@I44Gold.com
Website: http://I44Gold.com
Located on I-44 across from Comanache Nation Casino, directly south of Bingo Country…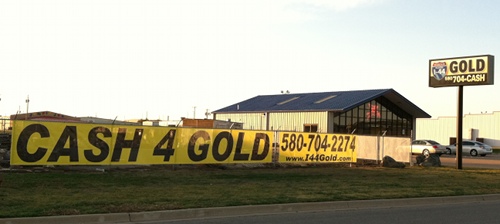 Cash For Gold Locations In Oklahoma City and Edmond OK.
Our cash for gold locations is where to sell gold at. We will always provide professional, honest service.
We are top dollar buyers on gold, silver, platinum and estate jewelry. When you do business with us, you can feel comfortable because we are the best option and we will offer you the highest prices paid on the market.